Authentic and timeless clothes made at the foot of the Pyrenees from local wool and French know-how!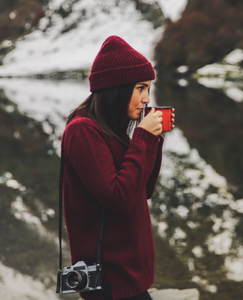 Ethical and Responsible
Our products are designed at the foot of the Pyrenees in a responsible and ethical way from local resources. They draw their identity from the meeting of natural raw materials and French know-how.
We have chosen to value the pyrenean wool and to create quality products, soft, timeless and comfortable combining modernity and technicality.
Our history
What about Spring/Summer ?
---
French Manufacturing
For each product development we work with local companies in a reasoned way. All the craftsmen involved, from the collection of the wool to the finishing of the products, including spinning, weaving and knitting, are located as close as possible to the Pyrenees.
We have selected recognized companies that share our vision. These French companies have been awarded the Entreprise du Patrimoine Vivant (Living Heritage Company) label and stand out for their excellent craftsmanship and industrial know-how.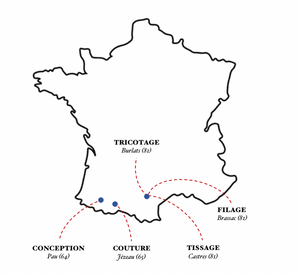 Our collections are integrated in this logic of local and environmental economy. We design our sweaters, hats and socks taking into account: the materials, including their characteristics and impacts, the know-how and its location, the product and its use. All this in order to offer you authentic and quality products.
Magazine
---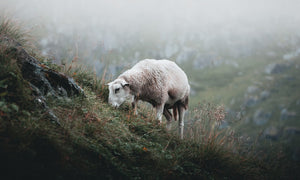 Parmi les fibres textiles, la laine est peut-être celle qui intrigue le plus. Matière naturelle, durable et locale, cette ressource occupe une place à part dans l'industrie textile, offrant une...
Organic cotton, linen or hemp, vegetable textile fibers are widely used in the textile industry. Unfortunately, often we know little about production methods, their intrinsic qualities and their impact. Find...
Surely you have already wondered: But how is my wool sweater made? To answer this question, we invite you to discover our way of wool, the one without which your...